Money and finance
Transitional Hovering Disbursement Relief Announced.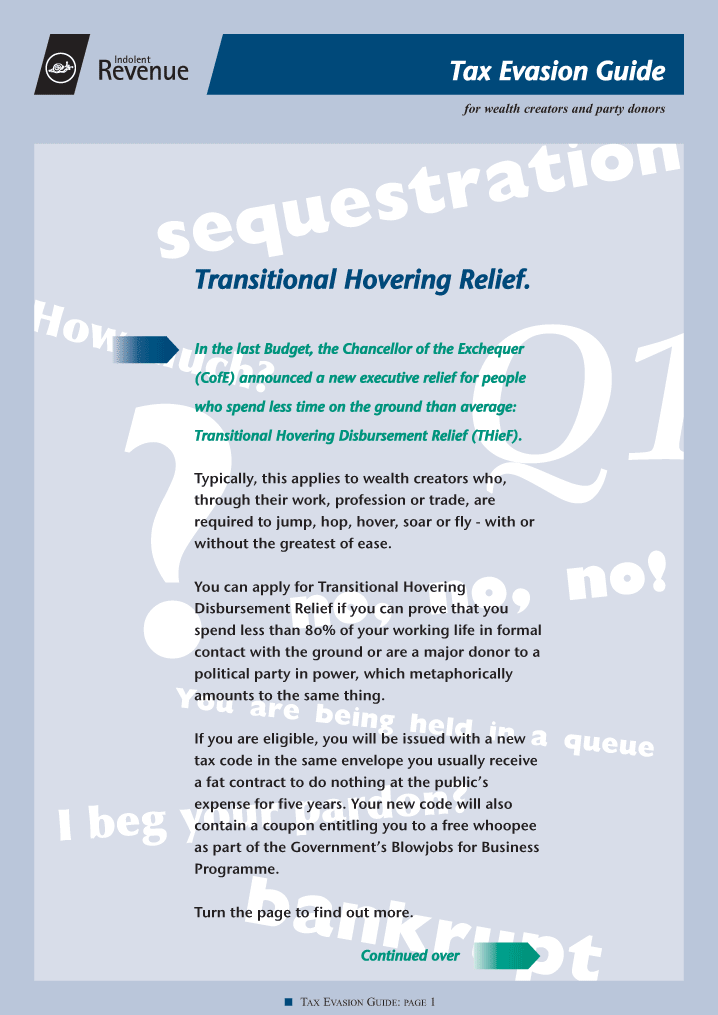 Your tax return

Apply here for mercy

Transitional Irritation

You're Fired

Send me feedback/contact me.

Permanent link to this article
Custom Search
"Thank God: a book that's both clever and funny. Deserves a place on the lap of every comedy fan in Britain." Charlie Brooker
"If you wince at the word 'benchmark', this neat parody could be just the thing to cheer you up." Sunday Telegraph Magazine
Latest financial news
Currency
Sterling rose as the Dollar lost at Top Trumps with the Euro after Germany turned out to have a higher balance of trade deficit than Colorado and France trumped Ohio on "Cigarette Consumption".
Shares
Shares fell sharply in Baba Pibbly Bluechip after their Annual Report concluded that they would "never amount to anything if they didn't apply themselves to PE".
Outlook
Short term: Excellent. Long Term: Fantastic. Medium Term: Very, very bad indeed.