Peril Level Alert advice in light of Global Alarm Attitude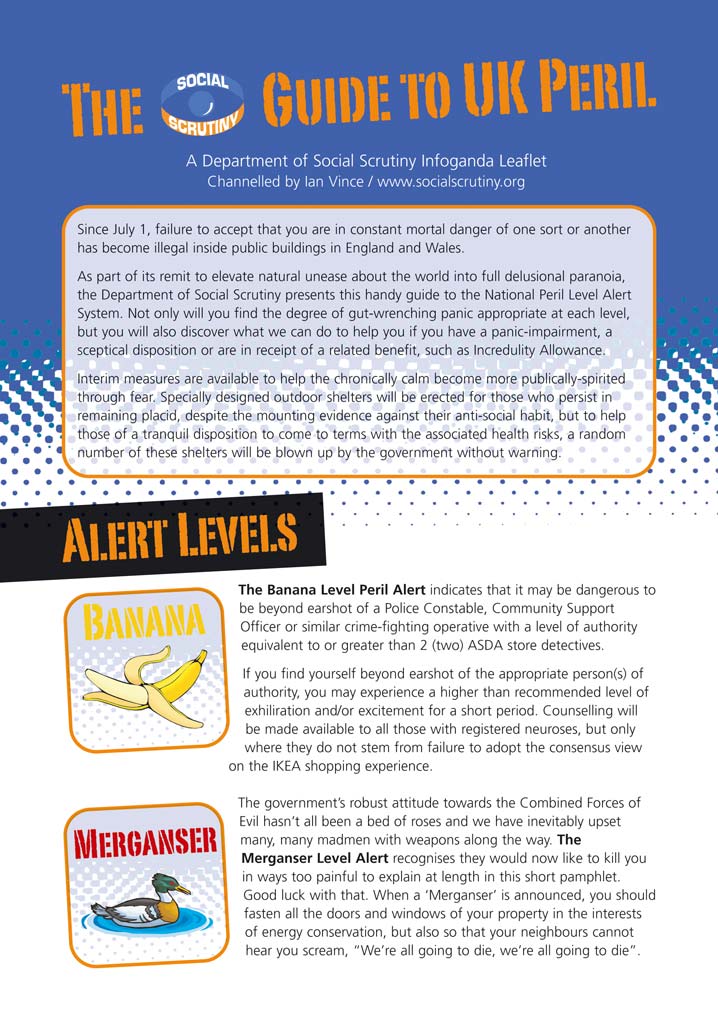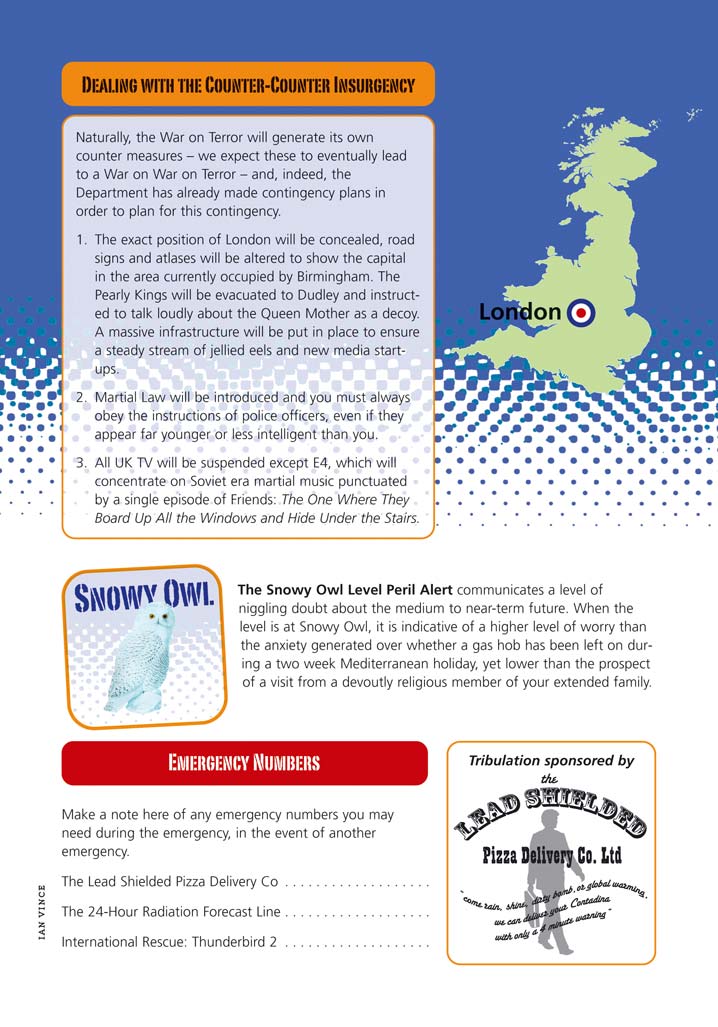 With global alarm spreading over fear, uncertainty and fright, the Department feels that now is the right time to calm the public on financial matters by alerting you to the far larger dangers posed by the War on Terror. The message is: don't panic about your life savings - they almost certainly won't be relevant if you are the victim of unspecified toxic compounds in your water supply or the new HN51 Dirty Chicken Bomb, plans for which were discovered recently in a carefully stage-managed raid on the paramilitary wing of the Poultry Council.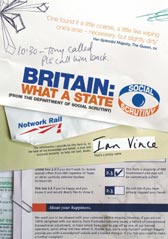 Britain: What A State

The Department of Social Scrutiny's guide to your entire life in Britain. Includes all necessary tax and identity card application forms and a full guide to the British public transport system, as officially sanctioned by Notwork Rail.
Plus: New retirement guide "Are You Alright, Dear", handy graduated tea strength colour matching chart and official guidelines for the consumption of cake, biscuits and other snacks served at ambient room temperature.
"Thank God: a book that's both clever and funny. Deserves a place on the lap of every comedy fan in Britain." Charlie Brooker
"If you wince at the word 'benchmark', this neat parody could be just the thing to cheer you up." Sunday Telegraph Magazine