Introducing the Red Tape Recorder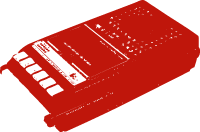 Have you had a bizarre or frustrating red tape experience at the hands of a government department, local authority, large company or other monolithic organization?
Perhaps you have been patiently making your way up a telephone queueing system, only to have your call dropped unceremoniously after 20 minutes of lo-fidelity tape-loop, unnaturally perky announcements and the distinct impression that there is nobody actually in the building.
Or maybe you have been required to fill in a dozen pages of invasive paperwork, only to be told that it was "the wrong form". Sensing your difficulty with this pointless monomania, staff then treat you like a buffoon and issue you leaflets on how to fill in further leaflets.
Perhaps, like many people, you feel that not only is arcane administration getting in the way of things getting done, but that is actually its purpose?
Well, now it's time to speak out, and you can do it right here. http://www.socialscrutiny.org is looking for Britain's most frustrating and anally retentive companies, authorities and institutions and to do that, we're collecting your stories of bureaucratic meddling up and down the country.
To tell your story, escalate your customer service issue or lodge your formal complaints, visit http://www.socialscrutiny.org/redtape/index.php and, appropriately enough, fill out the mercifully short form.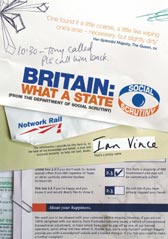 Britain: What A State

The Department of Social Scrutiny's guide to your entire life in Britain. Includes all necessary tax and identity card application forms and a full guide to the British public transport system, as officially sanctioned by Notwork Rail.
Plus: New retirement guide "Are You Alright, Dear", handy graduated tea strength colour matching chart and official guidelines for the consumption of cake, biscuits and other snacks served at ambient room temperature.
"Thank God: a book that's both clever and funny. Deserves a place on the lap of every comedy fan in Britain." Charlie Brooker
"If you wince at the word 'benchmark', this neat parody could be just the thing to cheer you up." Sunday Telegraph Magazine