K-ID Cards.
The Department of Social Scrutiny has unveiled the second part of its k-ID Card application form as part of its continuing committment to counter the growing problem of child identity fraud.
Last year, hundreds of children arrived at their schools only to find that adult imposters had completed their mathematics homework for them and their marks suffered as a result. Until now, teachers have only been legally allowed to spot-check the identity of their pupils by calling their name out as they throw whiteboard markers or best-practise teaching manuals at them. Now children can be scanned as they enter the classroom, using subcutaneous RFID chips or barcoded pencil cases.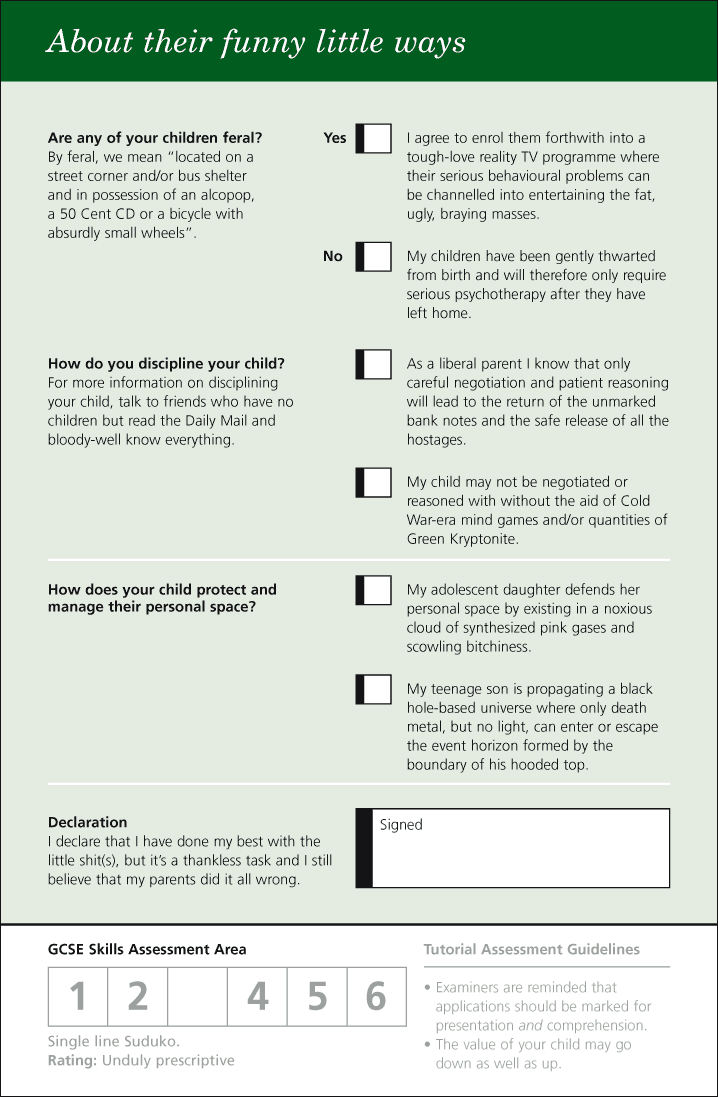 The new cards are intended to show entitlement to key children's services, such as disenfranchisement, loneliness and the right to be taunted over their choice of running shoes. They are launched later today with the memorable slogan Identity: Nobody Will Be Nobody Without It. Innit?
The form, which is to be completed by parents or legal guardians, is available now from DoSS offices, priced £330. The first part of the form can be found here.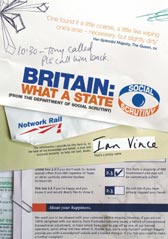 Britain: What A State

The Department of Social Scrutiny's guide to your entire life in Britain. Includes all necessary tax and identity card application forms and a full guide to the British public transport system, as officially sanctioned by Notwork Rail.
Plus: New retirement guide "Are You Alright, Dear", handy graduated tea strength colour matching chart and official guidelines for the consumption of cake, biscuits and other snacks served at ambient room temperature.
"Thank God: a book that's both clever and funny. Deserves a place on the lap of every comedy fan in Britain." Charlie Brooker
"If you wince at the word 'benchmark', this neat parody could be just the thing to cheer you up." Sunday Telegraph Magazine