DoSS Launches New Customer Service Charter.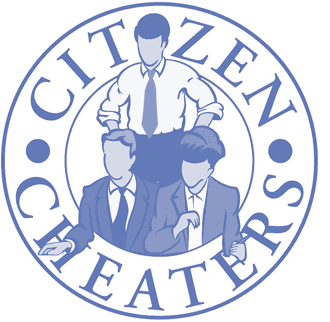 It is with great pride that the Department of Social Scrutiny unveils its latest Customer Service Charter today - the Blue Charter Mark, which consolidates our previous "Brown Flag for Cleanliness" Mark and the "Silver Earplug Award for Telephone Attention" into one unbeatable service package.

This exciting package rolls many features into the Service Charter bundle, many of which are outlined below in the Customer Service Checklist.
Customer Service Checklist.
All telephone enquiries will be routed to Outer Mongolia via a 4,000 kilometre loop of bell wire.
Our contractors, Team Response, are made up of Stage One English Graduates. They will understand everything you say and will action your enquiry in Central Lowland Scottish accents to a call centre in Fife, who will escalate your support request by staring out the window and visiting websites for the remainder of the day.
Using TinCAWBOS technology - tin cans and wet bit of string - a message of empathy will be sent back via Fife and Outer Mongolia to your electric telephone headset approximately seven seconds later.
If you have a further enquiry, your call will be placed on hold while employees of our Fife call centre send one another emails containing slightly off-colour jokes featuring some degree of racial or sexual stereotyping and far too many exclamation marks.
You will then be played music on a badly edited 31 second tape loop that you will find yourself whistling at your grandmother's funeral six year later, having eventually seeped into your subconscious mind as a response to unswerving anger and sorrow.
If you are unsatisfied by our response to an automatically answered call, you can lodge an official appeal by recording the full conversation and playing it backwards at full volume to our Customer Defusing Centre, located at your local Mental Health Centre.
Our staff have the right to work without fear of encountering pushy people like you who want more than they can provide which is, by and large, nothing.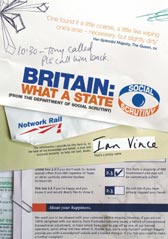 Britain: What A State

The Department of Social Scrutiny's guide to your entire life in Britain. Includes all necessary tax and identity card application forms and a full guide to the British public transport system, as officially sanctioned by Notwork Rail.
Plus: New retirement guide "Are You Alright, Dear", handy graduated tea strength colour matching chart and official guidelines for the consumption of cake, biscuits and other snacks served at ambient room temperature.
"Thank God: a book that's both clever and funny. Deserves a place on the lap of every comedy fan in Britain." Charlie Brooker
"If you wince at the word 'benchmark', this neat parody could be just the thing to cheer you up." Sunday Telegraph Magazine