Geoffrey Hoon sacked and sacked again, just for fun.
Lest we forget the Minister of the Substandard

Listening to Geoff Hoon on the Today programme this morning, having been sacked from his advisory position in NATO and thrown out of the Labour Party for being caught seeking a 3000 GBP a day job with a lobbying form, he insisted he was "trying to demonstrate my knowledge and experience, background in a particular sector".
Is this the same Geoffrey Hoon?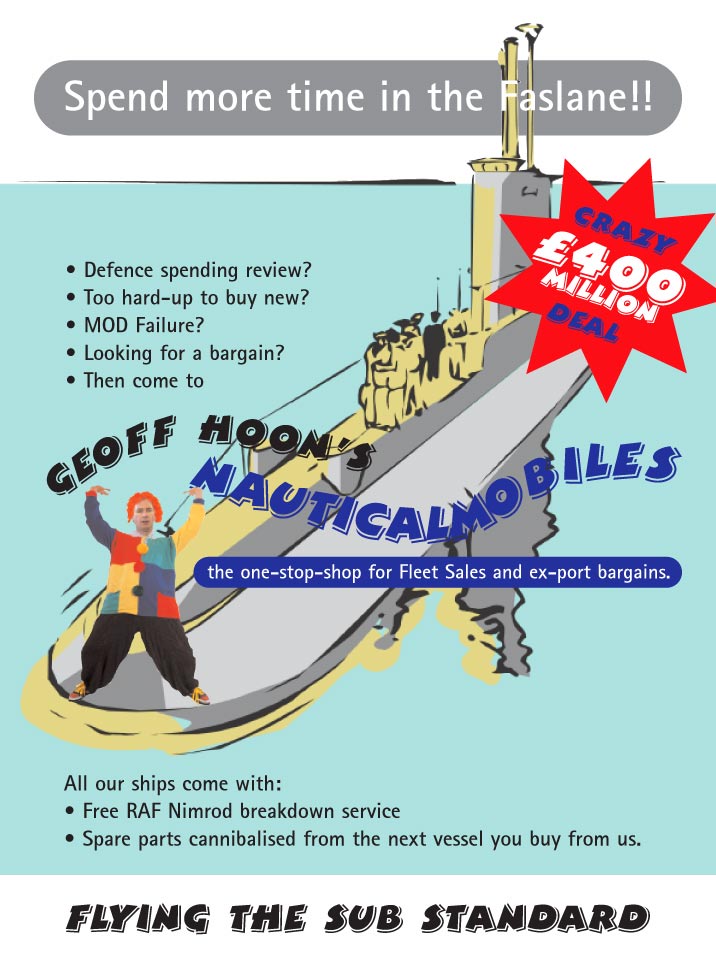 Send me feedback/contact me.

Permanent link to this article
Custom Search
"Thank God: a book that's both clever and funny. Deserves a place on the lap of every comedy fan in Britain." Charlie Brooker
"If you wince at the word 'benchmark', this neat parody could be just the thing to cheer you up." Sunday Telegraph Magazine